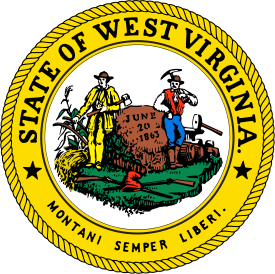 As of 2012, West Virginia had yet to heavily incentivize residential solar power. However, the state's government has made several steps to develop its solar energy industry. For example, in March 2012, a bill was passed to restrict housing associations from prohibiting solar panels on homes. In this article, you will find all the information needed to help you decide if a solar energy system is right for you.
Grid Connected Solar Power Systems in West Virginia (2012)
Residential Solar Power Systems: 0.9 Megawatt
Non-Residential Solar Power Systems: 0.2 Megawatt
Utility: NA
Total: 1.1 Megawatt
Cumulative: 1.7 Megawatt
Although West Virginia's solar energy industry currently offers few solar incentives, West Virginia does require all utilities to offer net metering to customers. All monthly surplus energy produced by the solar panel is applied to your next bill.
Cost of Electricity in West Virginia
Electricity Price: $0.10 per kWh
Average Electricity Bill: $159.00
Average Bill after Solar: $68
As you can see, a solar installation in West Virginia can cut monthly bills in half. Keep in mind that the average monthly cost for a leased solar power system is about $48. But even with a leased system, the monthly savings amount to $43. At these rates, it will take about 5.8 years for 5kW of solar energy to pay for itself.
Solar Radiation
The average solar radiation in West Virginia is between 4 and 5 Kilowatt per day over an area of 1 square meter (10.76 square feet), representing a very high amount of solar radiation. Additionally, West Virginia enjoys 161 days of sunshine annually.
State Solar Incentives and Rebate Programs
State Solar Tax Credit: 30% of costs, up to a maximum of $2,000
State Solar Rebate: None
Property Tax Exemption: None
Sales Tax Exemption: None
Additionally, some counties and cities in West Virginia offer additional solar incentives. Check here for more information about local solar incentives. Additionally, the Federal Tax Credit also applies in this state.
Solar Installers in West Virginia
Solar installers can only install solar panels in West Virginia if they are formally licensed as electrical contractors. To find out if a contractor is licensed in West Virginia, call (304) 558-7890, or verify the license of your solar installer on the state's website.
Summary: Good Conditions for Solar Power Systems
While West Virginia still needs to establish more solar incentives, there is still plenty of room for savings. West Virginia's abundant sunshine, solar tax credit, and its state net metering policies already translate to significant energy savings. To calculate your own costs and savings, please use our Solar Calculator, or contact solar installers in your area.
Solar Energy Fact Sheet: West Virginia, © SolarContact.com